Sarapan di The Crepes Pantai Shatti Oman
Mumpung udara di kota Muscat Oman masi enak, belom panas, kami dan keluarganya Malikah janjian mau olahraga bareng di pantai Shatti dan sarapan di The Crepes.
Berangkat dari rumah jam 7.30, adzan subuhnya masi jam 5.30 an jadi jam 6 pagi masi gelap. Sesampainya di pantai, aku sama pak suami jogging di sepanjang pantai. Gak lama, keluarganya Malikah datang. Anak-anak main bulutangkis.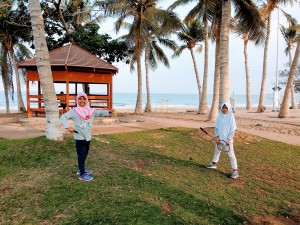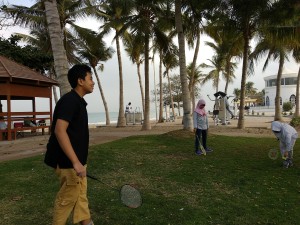 Setelah puas main dan berhubung perut udah keroncongan, akhirnya kami jalan ke resto The Crepes dan makan di sana. Lalu pulang ke rumah masing-masing hihi….